DINNER MENU (THURSDAY – SATURDAY 5-9PM)
greatest hits
tasting flights
Full spirits list on the back page
Experimental Flight // $20-28
Brandies, Gins, and Absinthe! Build your own or ask our experts to guide your selections.
the fab four // $20
Enjoy four of our core Copper & Kings spirits
(Your choice: Brandy or Gin)
draft cocktail // $20
Three miniature draft cocktails: Negroni, Brandy Sidecar, Tommy's Margarita
covers
A SPIN ON THE CLASSICS // $12
old fashioned
Butchertown Reserve Brandy Demerara, Angostura Bitters
sazerac
Butchertown Brandy, Demerara, Peychauds Bitters
vieux carre
American Grape Brandy, High West® Rye, Carpano, Bénédictine, Bitters
negroni
Symphony of the Ninth Orange Gin, Carpano, Campari
sidecar
American Grape Brandy, Orange Curaçao, Lemon, Demerara
french 75
Your Choice of Brandy or Gin with Lemon, Simple, Ruffino Prosecco
brandy alexander
American Apple Brandy, Destillaré Chocoalat, Cream, Demerara
brandy sour
American Grape Brandy, Lemon, Simple, Egg White
indies
specialty cocktails // $12
beechcraft bonanza
Butchertown Reserve Brandy, Amaro Montenegro, Banana, Lemon
lover's quarrel
History of Lovers Gin, Passionfruit, Lemon, Peychauds Bitters, Grapefruit, Absinthe
SPOONFUL OF SUGAR
Absinthe Blanche, High West Dbl Rye, Demerara, Bitters
FLY ME TO THE MOON
Moons of Juniper Gin, Tuaca, Allspice Dram, Butterfly Syrup, Lemon
MOCKTAILS //
FRESHLY MADE AND ALCOHOL-FREE
$
8
Bramble On
Blackberry, Orange, Grapefruit, Demerara, Soda, Mint
Jack of Hearts
Pineapple, Lemon, Ginger Beer, Rosemary, Vanilla Bean, Butterfly Pea
Kokomo
Pineapple, Orange, Lime, Grenadine, Orgeat
high balls //
$8
choose your spirits
Brandy
Gin
choose your mixer
Grapefruit
Ginger
Tonic
Welcome. We want to share how American Brandy inspired modern cocktail culture
and its deep connection to food with you.
Our cocktails showcase how American Brandy inspires imaginative, original creations(Indies) while
also showing how easily it elevates beloved classics by replacing the traditional base spirit (Covers)
The menu is driven by Kentucky, seasonally available fare, and being paired with finely distilled American Brandy. We invite you to explore and share these dishes with friends.
Have a seat, enjoy yourself and experience the taste of American Brandy.
FROM THE KITCHEN
kitchen hours
Thursday –Saturday 5-9 p.m. | Sunday 11 a.m.-4 p.m. (brunch menu only on Sundays)
gf Gluten-free veVegetarian
pimento cheese // $10
Togarashi-dusted chips with black garlic pimento cheese ve gf
CHARGRILLED CAESAR SALAD // $14
Romaine lettuce, garlic croutons, crispy Kentucky country ham, parmesan, craft apple brandy Caesar dressing
COUNTRY HAM BOARD // $15
Country ham, bread & butter pickles, brandy old-fashioned mayo, grilled Blue Dog sourdough
Eating raw or under cooked meats, seafood or eggs, as well as unpasteurized dairy may be hazardous to your well-being.
smoked & fried potatoes // $12
Bourbon Barrel soy vinaigrette and charred green onion aioli ve
POTATO GNOCCHI // $20
Beech mushroom, winter greens, Kentucky XO sauce
CHEESE CURDS // $14
Kenny's Farm cheese, tempura batter, spicy ranch ve gf
fried pork sandwich // $18
3D Valley Farm pork loin chop, Floodwall braised Farmdog greens, green peppercorn dijonnaise
burger // $16
3D Valley Farm beef smashed with onions & melted cheddar on a brioche bun
umami burger // $18
3D Valley Farm beef, onion, Gruyère, charred scallion aioli on a brioche bun
SINGLES
Enjoy neat or on the rocks
See our gift shop during normal business hours for bottle purchases
History of lovers rose gin
symphony of the ninth orange gin
Rotating; Ask Your Server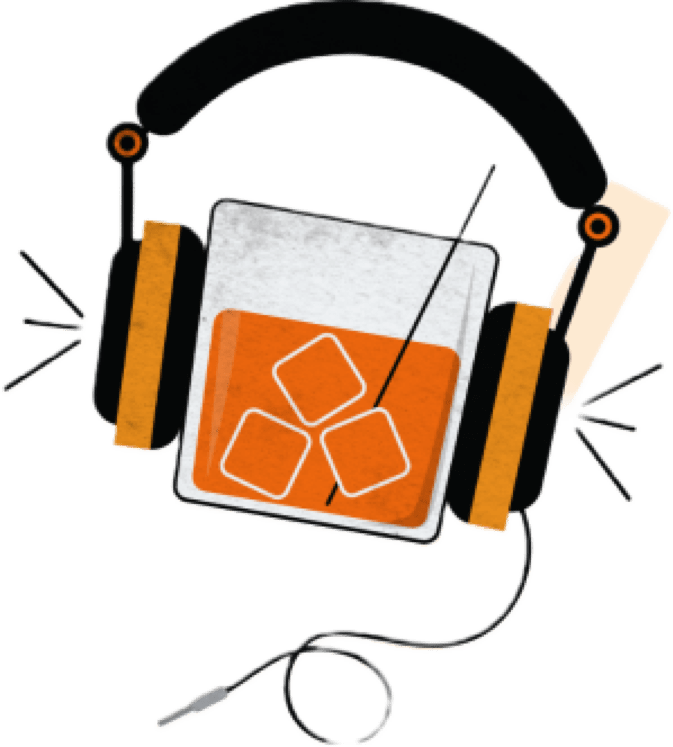 Wine
$1 OFF GLASSES AND HALF-PRICE BOTTLES from 5–6 p.m.
Robert Mondavi
Chardonnay
MEIOMI®
Cabernet Sauvignon
Kim crawford
Sauvignon Blanc
sodas & such
sweet or unsweetened tea
//
$
3
sparkling water,
grapefruit soda,
ginger beer, kola,
pregame cold-brew
coffee
//
$
5
ESPRESS YOURSELF
American Apple Brandy, Destillaré Café, Demerara, Cold Brew, Oat Milk
KISS & SAY GOODBYE
American Grape Brandy, Mistelle, Carpano, Angostura Bitter
MISTELLE
Luxury Dessert Wine, Served Chilled 90 Proof
Email Sign Up
Get news and marketing
Choosing a selection results in a full page refresh.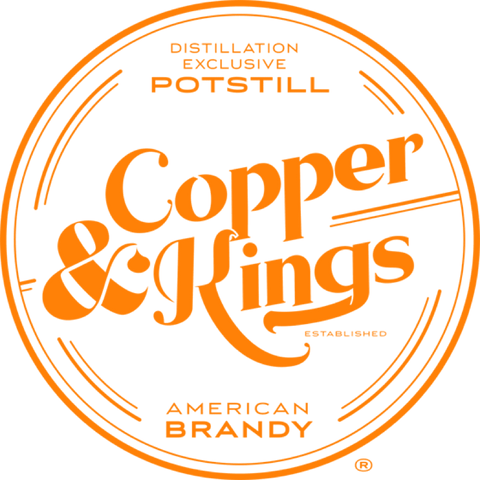 We support the fight against underage drinking and drunk driving. To learn more visit www.Responsibility.org. Please enjoy our brandy responsibly. ©2022 Copper & Kings. Our Privacy Notice and Terms & Conditions have changed. By using this website, you agree to the Privacy Policy and Terms and Conditions of use.